Maker to Market Accelerator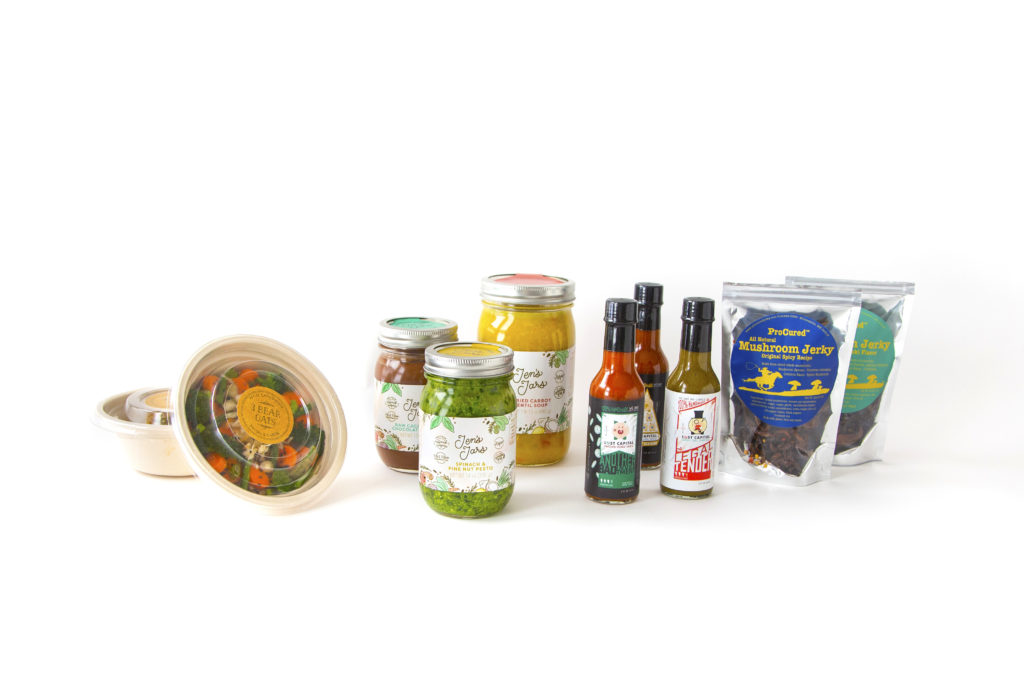 We love local, organic farmers and producers. And we know our customers do, too. That's why Lakewinds supports the Maker to Market program, helping local makers move from farmers' markets or selling to friends, to getting licensed and ready to sell in stores.
This year's Maker to Market program winners are small-batch food makers who create delicious shelf-stable or frozen food using sustainable or organic ingredients.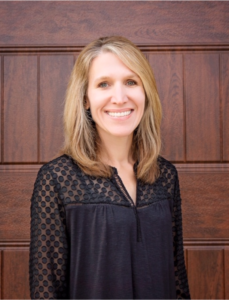 JJ's Redhead Salsa
Julie Johnson has been making her smoky and spicy-smoky salsa for friends and family, growing a small customer base. Her customers gave her great feedback, loving the unique, sweet, smoky flavors. She says her salsa has "perfect Minnesota heat"—not too hot, with a bit of sweet.
"I smoke the vegetables in our smoker, so the salsa isn't smoky by adding a flavor but by vegetables that are actually smoked before cooking it down," says Johnson. "That adds the wow factor."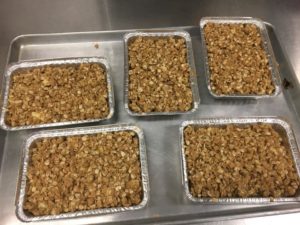 Tasty Treats and Fancy Sweets Crisps
Working in desserts and catering, Patricia Parks has created small-batch, handcrafted desserts for years. But she noticed something lacking when she shopped for groceries—take-and-bake apple crisp. Although some orchards have them seasonally, she knows that Midwesterners crave apple crisp throughout the year. So she's creating a crisp with local apples and seasonal fruit.
"I'm very excited about being chosen for the Maker to Market program," says Parks. "It will add another layer to my business and give me invaluable information and experiences. I love learning new things and am really excited to see my product on a grocery store shelf."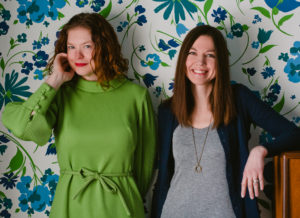 Wallflour liege-style waffles
While traveling, makers Katie Iwanin and Amanda Zweerink discovered a waffle that they couldn't forget—or find in Minnesota. They decided to remedy this oversight by creating liege-style waffles themselves.
Their waffles are made from dough, not batter, using organic ingredients. They're rolled in pearl sugar before baking, giving them a caramely sweetness.
"This is not your typical waffle," says Zweerink. "It's buttery, it's flaky — it's more like a brioche than the batter-based waffles people are used to — and when you get a bite with a bit of caramelized pearl sugar it's euphoric. We also experiment with savory flavors, like sharp cheddar and apricots, which makes Wallflour liège waffles even more unique. We've turned lots of waffle skeptics into waffle lovers!"
As a bonus, Wallflour is a Minnesota Benefit Corporation with a mission to support and give business to other female entrepreneurs as much as possible.
Learn more about the Maker to Market program.