Call for Applicants 2019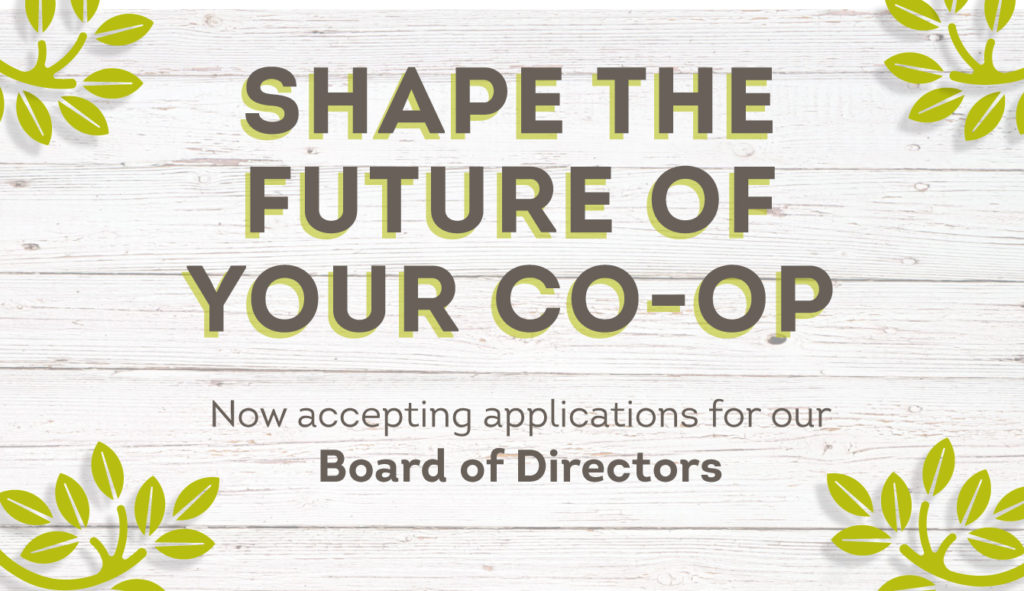 Join Lakewinds' Board of Directors
Take another step as an owner of Lakewinds Food Co-op and submit an application for a position on our board of directors. The board is elected by owners to serve as their representatives and ensure the co-op remains focused on our vision and mission. This year three of nine seats are up for election.
Board responsibilities include:
Overseeing the co-op's financial condition
Connecting to our owners
Shaping our co-op's vision
Working closely with the general manager to set long-term strategies to attain this vision
Board member qualifications include:
Being a member-owner of the co-op in good standing
Not currently employed by Lakewinds Food Co-op or any competing grocer
Strong communication skills, strategic thinking, and other leadership qualities
Prior experience making decisions in a group setting
Ability to undertake fiduciary responsibility on behalf of the cooperative and its member-owners
Ideal candidates share a passion for helping the co-op achieve success. They have a clear understanding of what it means to participate on a policy board. They bring skill sets from a variety of industries and other board or life experiences, combined with a strong desire to help the co-op continue as a valuable community resource.
Board members are elected for a three-year term. Board meetings are held monthly, except in December. The average monthly commitment is 5-10 hours (more for officers), depending on individual committee and project workloads. Board members receive a stipend and a discount on grocery purchases.
To help owners assess their interests and qualifications, an information session has been scheduled at the following board meeting: 
Monday, July 22 at 5:45 pm
Board meetings are held at the administrative office in Eden Prairie.
Completed applications are due by July 31, 2019 at 5 pm, by filling out the application form below. Candidate bios will be online and mailed to owners at the end of August, with voting starting September 7. Election results will be announced at our annual meeting at Gale Woods Farm on September 22, 2019.
Applications are now closed.